Hybridge Full Mouth Dental Implants
A full life begins with a full smile.
Life just isn't the same without your teeth.
Whether you've lost them due to aging, an ailment, or an accident, the result is identical – a major disruption to your comfort and confidence. And while traditional dentures and overdentures get the job done, they can feel more like compromises than genuine, seamless replacements for the teeth you once had.
Hybridge full mouth dental implants go far beyond that. They renew your smile and restore the total comfort that you enjoyed with your natural set of teeth. Speak, smile, laugh and eat just like you used to – it all begins with Hybridge.

Proven safety
The Hybridge process is built on 25 years of research and experience, and every Hybridge Certified Dentist must complete rigorous training.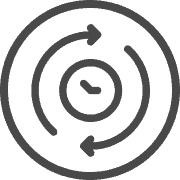 Same-day temporaries
Every Hybridge patient receives temporary teeth the day their implants are placed, so you'll be able to enjoy the look of a complete smile right away.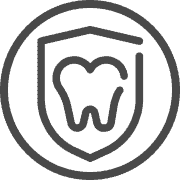 Robust durability
With 95% of procedures successfully lasting for 10+ years, choosing Hybridge means getting a beautiful, reliable smile that will last for a lifetime.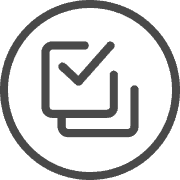 Streamlined treatment
Thanks to its standardized consistency and extensive training requirements, Hybridge delivers faster results without compromising on beauty or safety.

Lifelike beauty
Expertly crafted by hand, your set of implants will be indistinguishable from "real" teeth, so your smile won't just feel natural - it'll look natural too.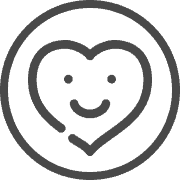 Treatment flexibility
Allergic to metal? Just don't feel comfortable about it? No problem - Hybridge offers non-metal implant options like zirconia that fit your health needs.
16 weeks to a brand new smile
Step 1: Consultation
During this step, you'll learn more about the process, total treatment cost, and if you'll need any preparatory treatments. The dentists will also assess your mouth and take scans to help them prepare for your surgery.
Step 2: Preparation
If you have gum disease or not enough bone in a certain area of your jaw, those things will be addressed before you get your implants. In most cases, patients need to have existing teeth removed followed by 11 weeks of healing time.
Step 3: Implant Placement
The next step is coming in for your implant placement surgery. Once they're successfully placed, you'll also receive a set of temporary teeth for you to wear while your implants integrate with your jaw.
Step 4: Healing and Adjustment
As your implants are healing, you'll come in for follow up appointments that will help us create the perfect look and fit for your permanent teeth. After about 5 weeks, your treatment will be complete!
Step 5: Follow up check-ins
To make sure your new implants are integrating well, it's recommended that you come in every 3-4 months for us to clean your implants and take x-rays to make sure your jawbones and tissues are staying healthy.
Dr. Arezoo Nasiry and Dr. Azy Nasiry: Putting the "care" in "caregivers".
Some dentists specialize in implants. Some even have Hybridge certification too. But few dentists bring together extensive implants expertise and a gentle, caring touch the way that the Nasiry sisters do.
With Hybridge Protocol Certification, over 20 years of combined industry experience, and a proven track record of delivering compassionate and understanding dentistry to the people of Los Angeles, you can rest easy knowing that your smile is in good hands when you trust your oral care to LA Dental Clinic and the Nasiry sisters.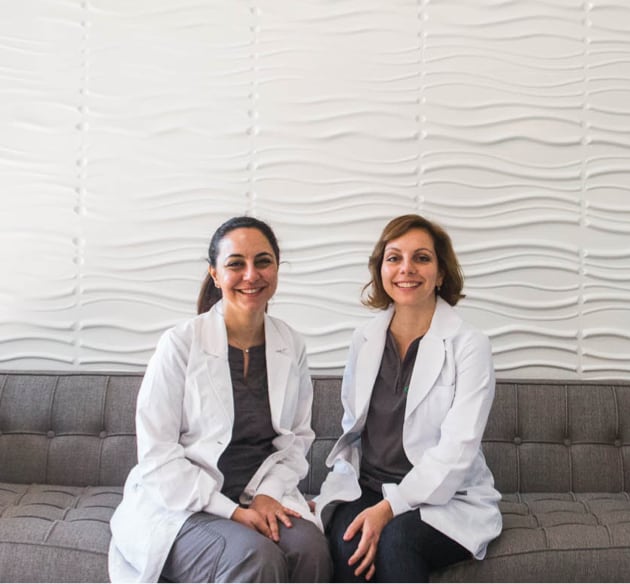 See what full mouth implants can do for you
Before & After Gallery
Colleen – Pre-School Teacher
Scott – College Professor
Barbara – Former Denture Wearer
Be proud of your smile again
Don't settle for life with missing teeth or dissatisfactory solutions like dentures. Hybridge has helped thousands of people get back to living life on their terms, and it's ready to help you too.
Book your consultation today – take the first step towards restoring your smile and revitalizing your life.