What is Invisalign?
Invisalign is a modern orthodontic treatment option that lets patients straighten their teeth using a series of clear, removable, nearly invisible, plastic appliances called aligners.
These aligner trays are made of a smooth, comfortable material that lightly snaps on top of your teeth. Wearing the Invisalign aligners for 23+ hours per day will steadily and gently shift your teeth into place over time.
Invisalign is an excellent alternative to traditional braces as there are no metal brackets to attach, and no need to tighten any wires. This ensures that you get the beautiful smile you desire with little interference in your daily life – and it's why Invisalign has become one of Los Angeles' most popular options for tooth straightening.
Here's the best part: most people won't even know you're wearing them! Invisalign can be worn by both adult patients as well as teens and children. There is no age limit or ideal age to get Invisalign.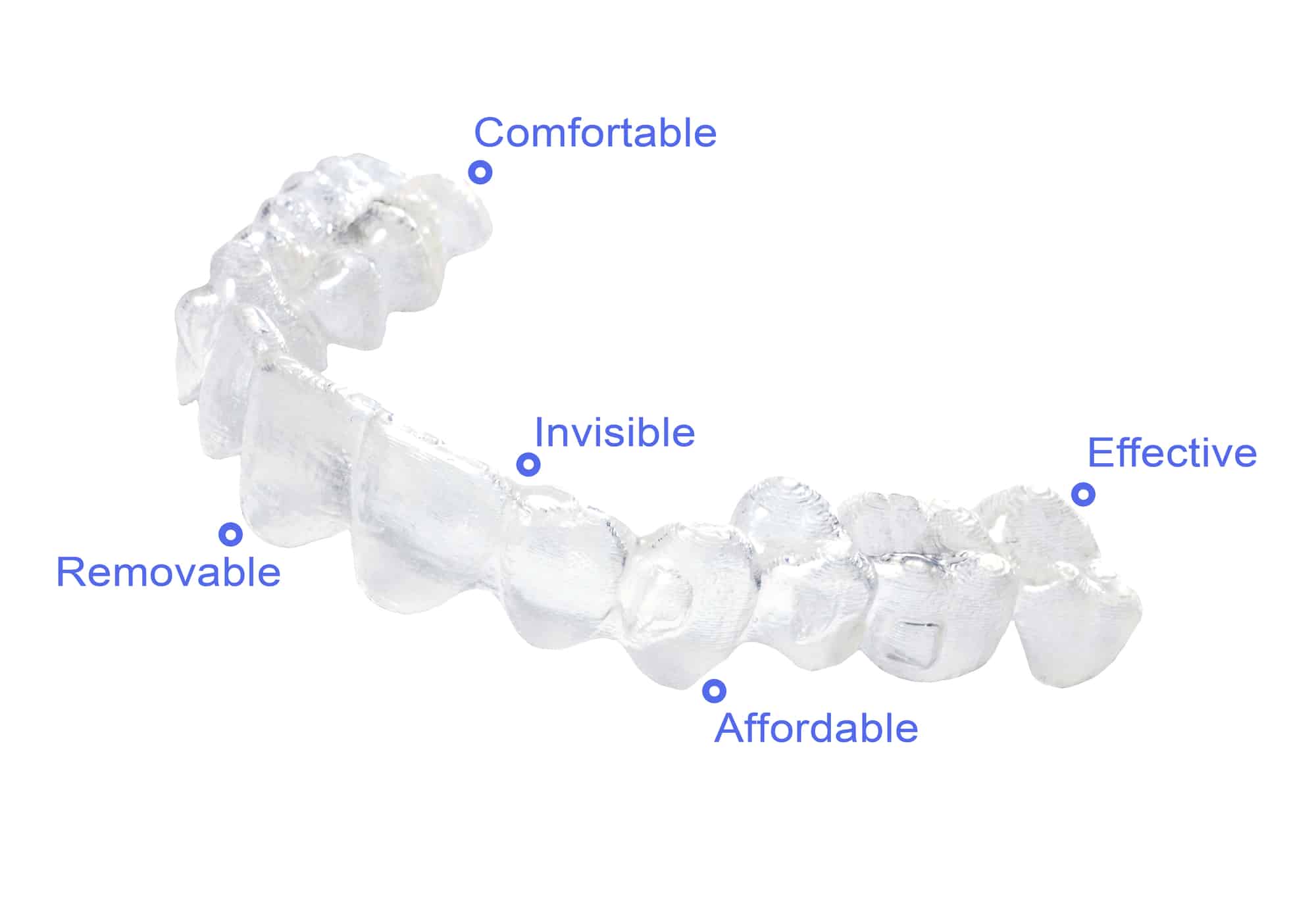 How does Invisalign Work?
Invisalign is a powerful orthodontic tool, but it is based on a simple concept. Let's go through how it works. Essentially, Invisalign aligners are a series of clear trays that are custom fitted to snap tightly around your teeth.
The trays are firm and designed to apply constant pressure to your teeth, in order to slowly shift them into place over time. Depending on the severity of your case, you may need to wear your aligners for 10 month to over 2 years, but most patients see the results they want within a year.
Once you have your Invisalign trays you should wear them 23 out of 24 hours a day, taking them out only to brush and floss your teeth. You can eat with your trays in. By applying constant pressure to your teeth over time, Invisalign moves them into place just like braces. Unlike traditional metal braces, these trays will not irritate your cheeks and gums.
When your treatment is finished and you are happy with the results, you can transition to retainers that must be worn every night. This ensures your teeth don't shift back out of place and helps to preserve the results of your Invisalign treatment.
Key Benefits of Invisalign
There's a reason why Invisalign has grown so much in the last decade. It's because there are clear benefits to getting it. Compared to traditional orthodontic solutions like braces, Invisalign is:
Nearly Invisible
Removable
Better for Oral Hygiene
More Comfortable
What about at-home aligners like Smile Direct Club?
At-home aligners are certainly an option if you're interested in a discreet option for straightening your teeth. It's still a relatively new approach to tooth alignment, so you'll want to know how it stacks up against more established options like braces and Invisalign.
To make things easy for you, we've done all the homework and put it together in this guide to the pros and cons of Smile Direct Club.
Treatment Process at LA Dental Clinic
1. Contact us and set up a FREE consultation
This is your opportunity to learn whether Invisalign is right for you. Dr. Arezoo Nasiry and Dr. Azy Nasiry will discuss your orthodontic goals. They will then talk about your options in detail to decide if you're a good candidate for Invisalign. In the consultation, you have an opportunity to ask questions regarding Invisalign, treatment, costs, dental/orthodontic insurance and more.
2. LA Dental Clinic will create a customized Invisalign treatment plan for you
After a careful examination done by Dr. Nasiry, we'll take impressions, x-rays, and pictures of your teeth. From these, our team will be able to create a digital 3D image of your teeth. You'll also be able to see a 3D model of what your teeth will look like when your Invisalign treatment is done.
Dr. Nasiry will show you the exact movements of your teeth and will let you know approximately how long the length of the treatment will be. You will get to see a simulation of what your new smile will look like. From here, she'll create a customized treatment plan, just for you.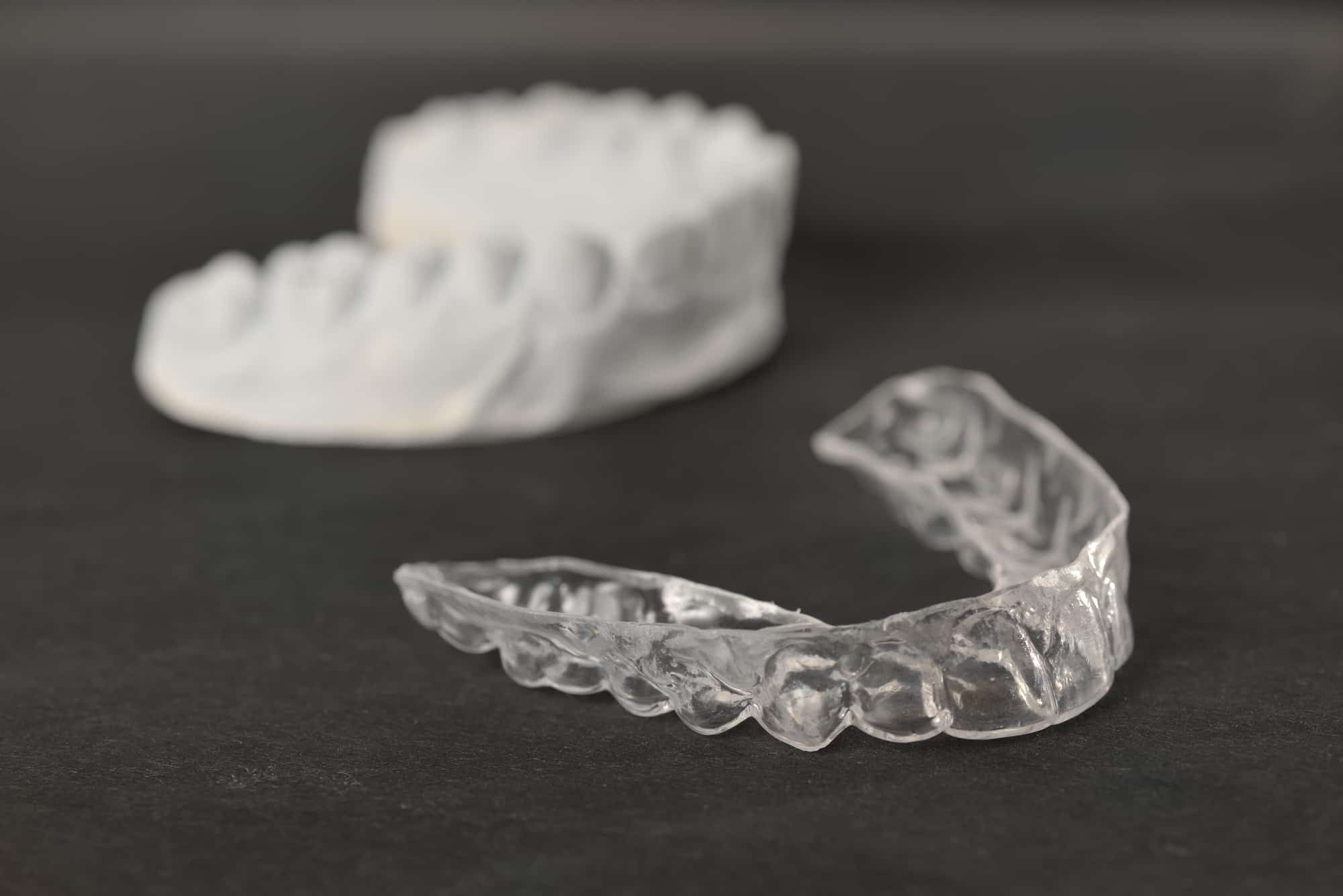 3. Get your custom-fit aligners based on your treatment plan
Invisalign will then fabricate your aligners, which are clear trays custom fitted for your smile. A computer model of your teeth is created from the impressions. Invisalign then uses its advanced, 3-D imaging software to generate a graphical representation of the doctor's treatment plan—almost like an animated movie of the way the patient's teeth will move from the current position to the final desired position.
4. Wear a new Invisalign aligner every two weeks
Once we receive your aligners in the office, you will come in to have them placed. Roughly every two weeks, you'll start wearing a new set of Invisalign aligners as you advance through the stages of your treatment. We'll continually monitor your development through in-person meetings or remote video call check-up appointments. Typically, you'll only need to come in for a checkup every 6 weeks or so.
Treatment Duration
This depends on your goals. Like traditional braces, the length of treatment depends on the complexity of the case. If your goals require a lot of movement of your teeth, the treatment time will be longer. If your case doesn't require much, the treatment time will be shorter.
Generally, you can expect your treatment to be as short as 10 months to as long as multiple years. And remember: you should only really be removing your trays when you eat, brush and floss, or need to clean your aligners.
Treatment Cost
One of the most commonly asked questions about Invisalign is how much it costs. It's an important question and one that we at LA Dental Clinic want to be upfront about.
Charges can vary depending on the length of treatment. The price of orthodontic treatments like Invisalign may vary greatly from Doctor to Doctor and from city to city.
The total cost is typically calculated using the time period of treatment together with the complexity of your case. People who have more crooked teeth can expect to be charged more than those that need minor tooth movement only because they will need more alignment trays to see the results they want.
Also, you have the price of the retainers following the treatment. Again, this can vary.
However, you can expect to pay between $3500-$6000 for Invisalign treatment.
Does Insurance Cover Invisalign?
Typically, an insurance policy that covers traditional braces also covers Invisalign to the same extent. In addition, many doctors offer financing through companies such as Chase Health Advance or Care Credit. At LA Dental Clinic, we offer a variety of flexible payment options for our patients to choose from. You can pay for everything up front, or monthly – visit our Invisalign page to learn more.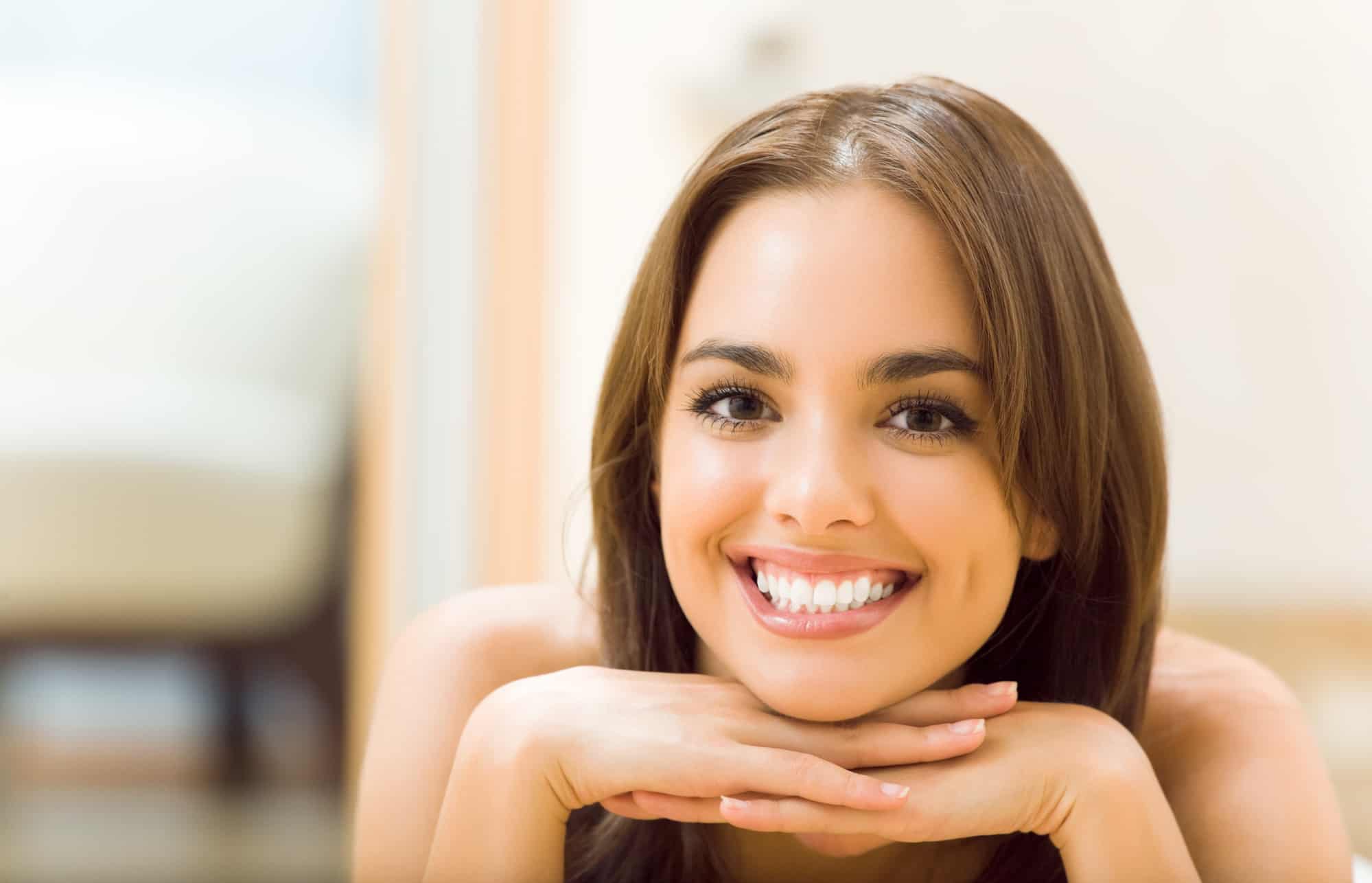 Book Your Invisalign Consultation at LA Dental Clinic
At LA Dental Clinic, Dr Azy and Dr Arezoo Nasiry are Platinum+ Invisalign providers. This means that they have gained tremendous experience in providing Invisalign treatment to many patients. With every Invisalign treatment, they have demonstrated excellent knowledge, treatment skills and patient satisfaction levels. This means that you are getting doctors that you can trust.
So are you ready for your smile makeover? Book your appointment by filling in our online contact form or by calling us at 213.385.9710!