There are a variety of teeth alignment techniques and orthodontic treatments that can help you achieve a radiant smile. A beautiful, straight smile can not only boost confidence and self-image, but it can also have incredible health benefits.
When teeth are out of alignment, it can cause several side effects. These include speech impediments, excess plaque deposits, growth of bacteria and other gum-related conditions, risk of infection or jaw strain and pressure. That's why it's especially important for kids to be checked for orthodontic issues early and start treatment before teeth or bite alignment issues get worse.
There are also psychological effects of a misaligned smile, which can be detrimental in the workplace or in your personal life. You might find everyday tasks such as eating, smiling, and talking problematic. According to an article by the  American Association of Orthodontists, over 1,690,000 adults were actively working with an orthodontist as of 2016. Many people are born with crooked teeth. In some cases, perfectly straight teeth can become crooked with age. There are several different teeth alignment techniques that can help you achieve the results you want. 
#1- Braces
Braces work to slowly move your teeth into place, they create a straight smile over time. The constant pressure on your teeth moves them into alignment. Braces are a long term orthodontic solution, and they are incredibly effective. You can get braces at any age, but many people choose to get braces when they are young, to prevent complications from tooth misalignment in the future. 
When you think of braces, it's common to picture the metal brace and bracket structure across the smile, however, there are now a number of different options when it comes to braces.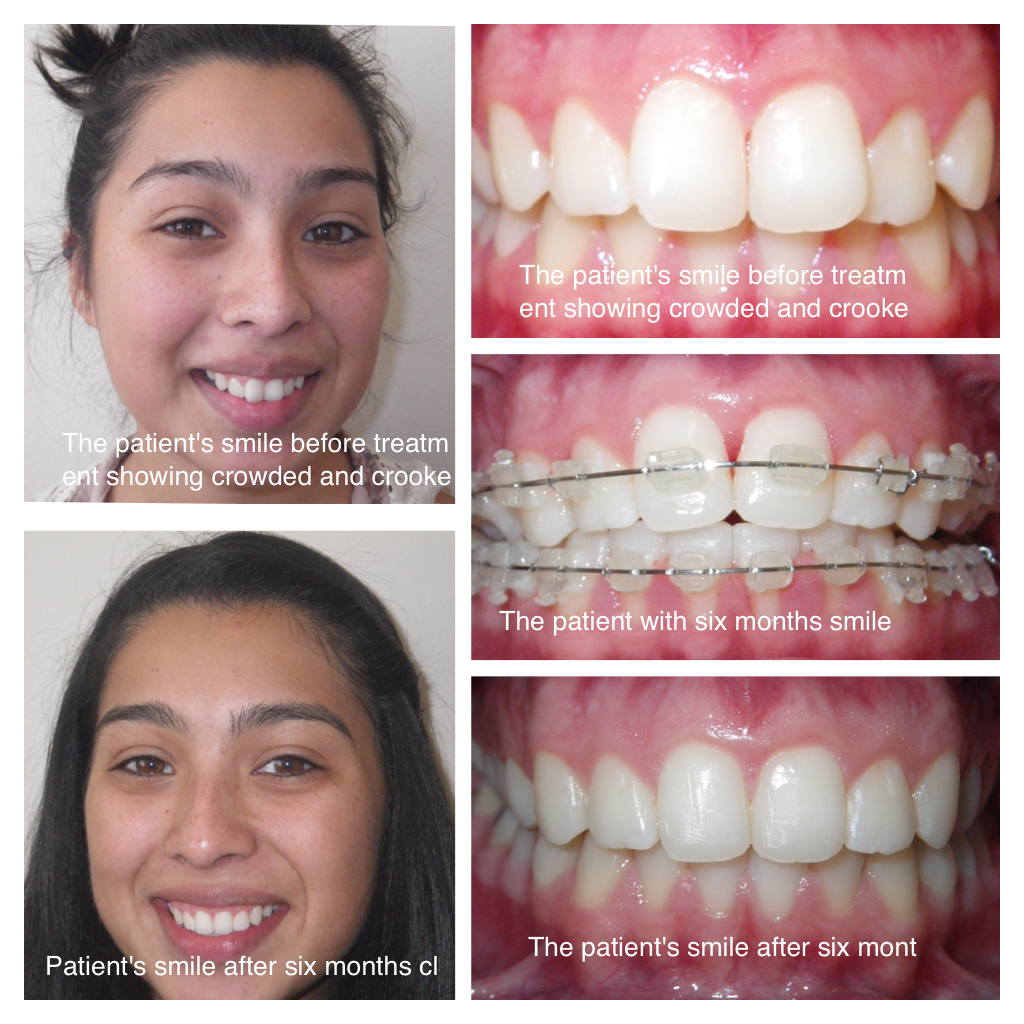 Metal Braces 
Metal braces involve fixing brackets on the upper and lower teeth which are corded together using metal wires. Gradually these braces pull the teeth together, aligning them right in place.
Lingual Braces 
Contrary to metal braces, lingual braces are fixed on the backside of your teeth, making them hard to detect and they can only be removed by your dentist. 
Damon Braces
Unlike conventional braces, Damon Braces do not require tightening or elastic bands, they are self-litigating and tighten the teeth naturally. The upside to Damon             Braces is a fast treatment time and a more aesthetic look. A recent article by Colgate noted, "patients finished their treatment 7.2 months earlier than those with traditional braces." One downside of Damon Braces is that the treatment tends to be a little more expensive than conventional braces. 
Six-Month Smile Braces 
The Six-Month Smile is a treatment that focuses on realigning the front of teeth which are exposed when you smile, using tooth-colored brackets and wires. The special nickel wires help speed up treatment reducing an 18-month treatment to a 6-month treatment.
#2- Veneers
Dental veneers are used to fix minor to moderate gaps between teeth or misalignment. Veneers do not involve using metal wires or brackets, these are thin shells made out of porcelain or a resin composite which are bonded to the front of the teeth using special dental cement. Veneers are bonded to the front layer of your enamel and act to create a flawless smile. 
Apart from giving you a perfectly aligned set of teeth, these veneers also help cover any discolorations or chipped teeth. 
#3- Invisalign
Invisalign is a subtle way to align your teeth, it is very popular amongst adults due to its nearly invisible appearance. Invisalign uses clear aligners to gradually shift the teeth into the right place.  These aligners can be removed when brushing or eating, making it easier to keep your teeth clean while undergoing alignment treatment. 
#4- Teeth Alignment Surgery
Oral surgery can be used for adults or children and it is usually done when the teeth are highly misaligned and there are problems with the jawbone. Days prior to the surgery, orthodontic braces will be fixed on your teeth. 
The surgery is then performed under general anesthesia, building up the jawbone and aligning the teeth perfectly. After the surgery, you will be needed to put the orthodontic braces back on to help through the healing process and ensure proper alignment.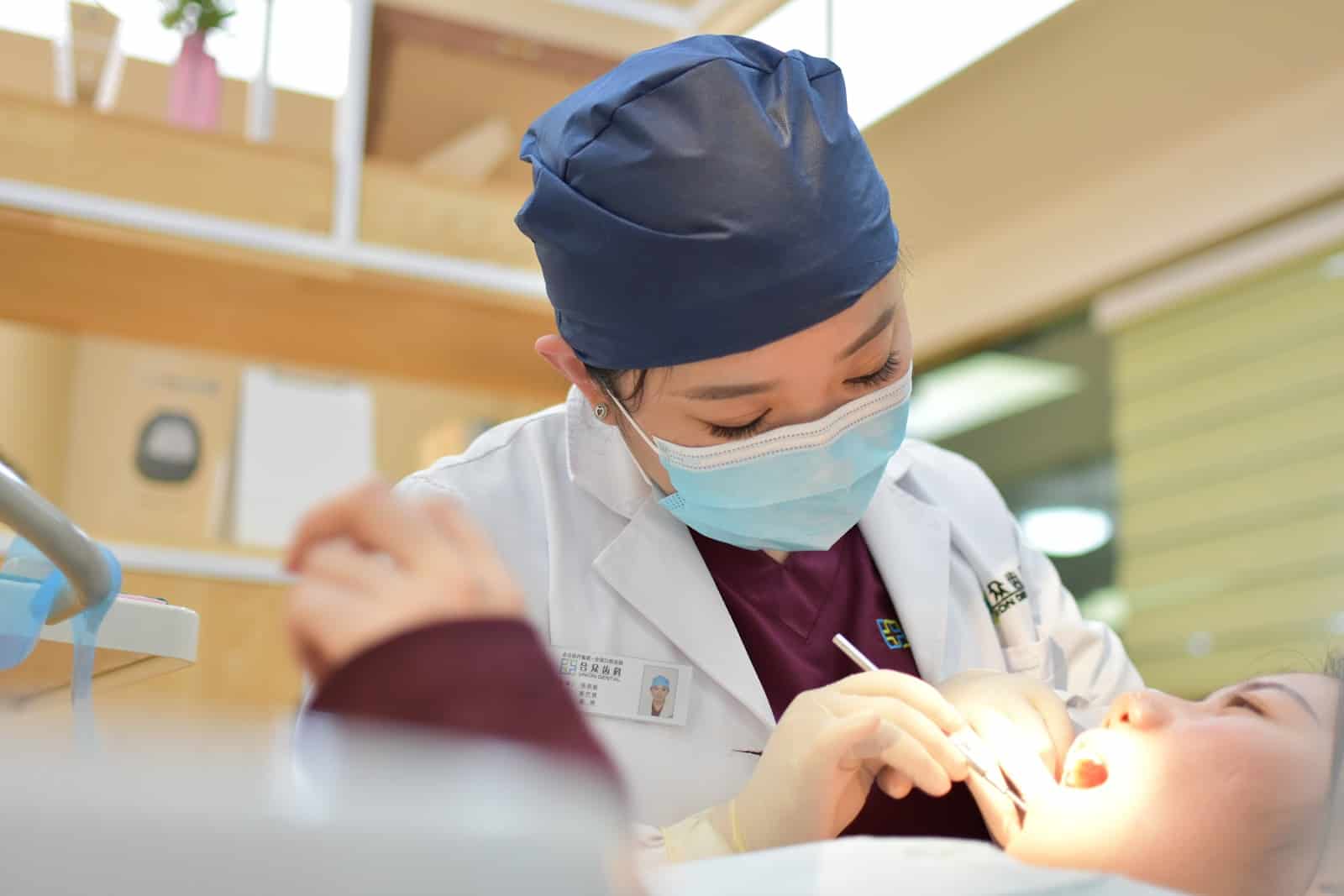 #5- Cosmetic Contouring
People who have problems like overlapping or overcrowded teeth might find cosmetic contouring to be the best option. The procedure is fast and it is usually performed under a local anesthetic. This procedure involves the removal of minor teeth structure to give you a more appealing and perfectly aligned set of teeth. Chipped or cracked edges are also removed and the teeth are shaped enough to give a flawlessly aligned look.
Contact LA Dental Clinic 
Although this information may be helpful to you in choosing a teeth-alignment method, you should still consult your dentist about which method would be best suitable for you depending on your oral health needs as well as your budget. Come and visit our practice for a consultation to find out the best way to align your teeth and take care of your smile!