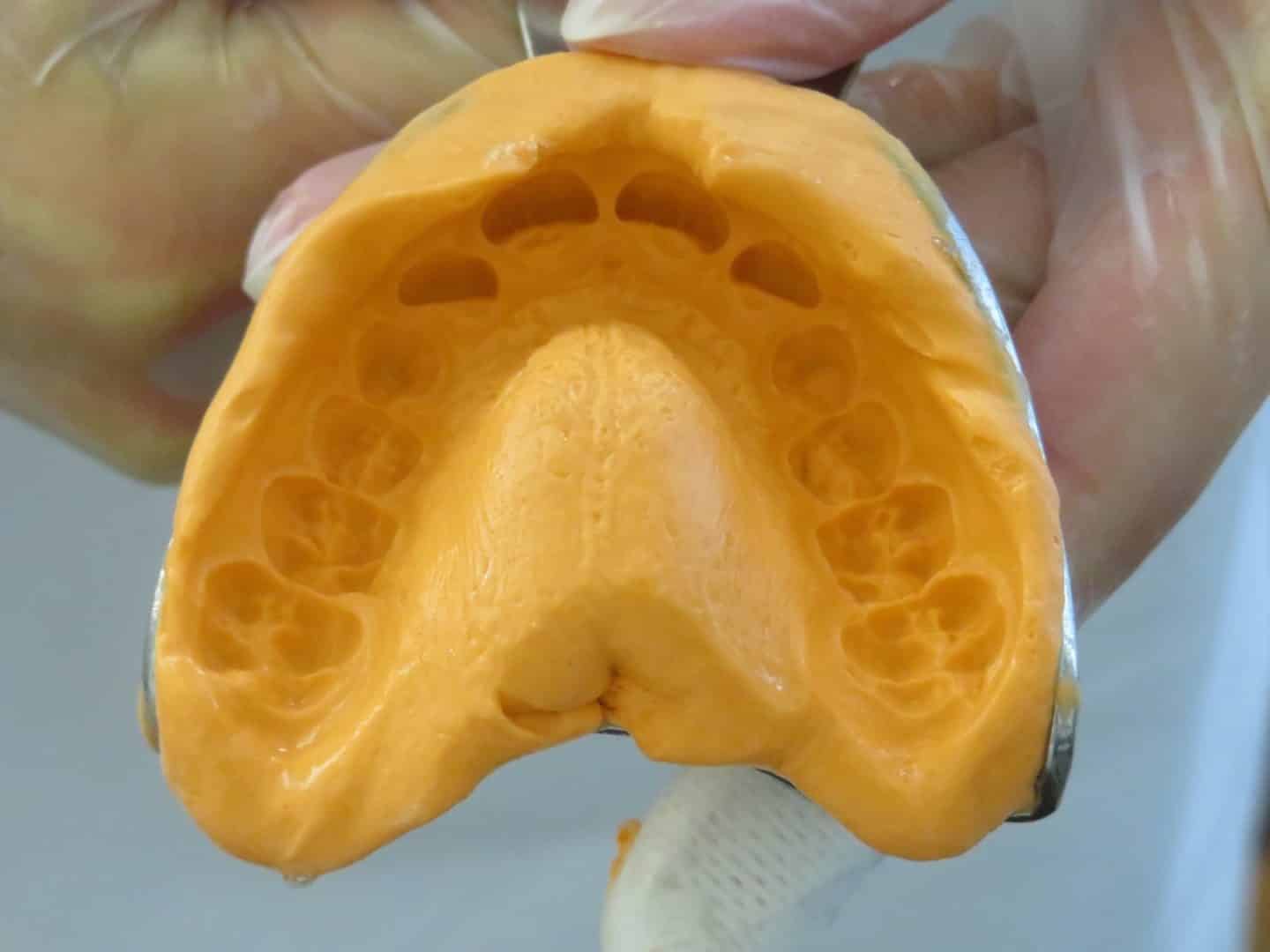 Whether you are getting braces for the first time, or you are looking into Invisalign, our dentists would be happy to help with your procedure. We specialize in orthodontics at LA Dental Clinic. We have provided quality orthodontic treatment for the Los Angeles area for several years.
Orthodontics can both improve the physical appearance of your smile, but it can also improve the functionality of your bite. Our team of professionals is committed to creating your perfect smile and the first step is with orthodontics.
There is a lot of thought and preparation that goes in to getting orthodontic work. It is best to get the process started in childhood, as soon as your dentist notices something wrong with your bite or alignment. Orthodontic treatments are also popular with adults.
What Are Orthodontics?
Orthodontics is a field of dentistry that deals with tooth alignment and adjustment. With proper orthodontics we can prevent and correct misaligned teeth. It is beneficial for those who suffer from a variety of different dental problems.
These can include:
Overbite
Underbite
Gaps in the teeth
Crooked teeth
Open bite
Cross bite
Misaligned teeth or jaw
Orthodontic procedures can benefit both the functionality of your bite, as well as aesthetics. A smooth, even smile is beautiful as well as functional. Orthodontic treatments align your bite, they can improve speech problems caused by misaligned teeth. They also make eating and chewing much easier and safer for your mouth and jaw bone.
Orthodontic problems can range from a simple misaligned tooth, to a need for full headgear. It is best to catch orthodontic problems early, because these issues can escalate and get worse overtime.
We suggest you start orthodontic treatments in childhood. However some orthodontic problems don't arise until later in life.
Types Of Orthodontic Procedures in Los Angeles
Braces are an excellent option to form and align your teeth, and they are still an extremely common procedure. Braces are an excellent option to align your teeth, they are perfect for long or short term wear.
There are a variety of different kinds of braces for patients to choose from. We even offer colored or clear bands, so you can tailor your braces to reflect your personality. A patient will normally need braces for between 6 months -2 years, depending on their desired outcomes.
Invisalign gives patients the option to discreetly align their teeth through nearly invisible trays, instead of metal braces. This is a popular treatment amongst adults who are working in a professional environment and do not want others to see the metal of braces on their teeth. Invisalign can be used as a means of gently re-aligning teeth, if you have had braces in childhood but your teeth have moved out of place.
Invisalign is an orthodontic treatment option that allows dentists to straighten teeth using a series of clear, removable, nearly invisible, plastic appliances called aligners.
These aligner trays are made of a smooth, comfortable and nearly invisible plastic that lightly snap on top of your teeth. Wearing the Invisalign aligners will steadily and gently shift your teeth into place.
Unlike traditional braces, there are no metal brackets to attach, and no need to tighten any wires. Invisalign is a good option for public figures.
Still having trouble deciding?
Explore our article on the differences between traditional braces and Invisalign.
How Do I Know If I Need Orthodontic Work?
There are a few telltale signs that indicate you need orthodontic work. If you notice a problem in your bite, for example, you have a gap in your teeth, or crooked teeth, this is a first sign that you need braces or Invisalign.
If you have difficulty speaking or chewing because of the way your teeth are aligned, this also indicates that you need professional help with your smile. Sometimes orthodontic problems can be hard to spot, they can seem like minor problems, but they can lead to dramatic and long term tooth misalignment.
It is a good idea to visit your dentist for a consultation so you have a better idea of what you need. Orthodontic work is something that is best caught and rectified in childhood. Many adults seek orthodontic treatments because they didn't have the opportunity in childhood. A perfectly aligned smile looks professional and clean. It can help you get ahead in the workplace, you do not have to feel self conscious about your teeth.
It is always a good idea to visit your dentist bi annually, so that they can catch any changes in your teeth right away.
What Is The Procedure?
The procedures for getting braces or Invisalign are fairly similar. Both are equally effective at aligning and straightening teeth.  However, traditional braces are more effective at correcting bite and jaw issues. Your dentist will take an impression of your teeth and decide how to proceed based on the mold and x-rays. Whether you get braces or Invisalign often depends on your age, desired outcomes, as well as what needs to be done to align your bite.
Certain problems, for example, an open bite, can only be fixed with braces. If you are an adult, you may prefer Invisalign over braces, for the less noticeable appearance. Both options are effective.
Braces
Your dentist will have to take impressions, as well as x-rays to determine the ideal alignment of your teeth. You and your dentist will decide what kinds of braces you are looking for, as well as the extent and duration that you'll need braces.
You will have to come into the dental office to have your braces adjusted and tightened over time, as your teeth slowly move into place. Your teeth will be forced into alignment over time by the braces.
Depending on your specific case, braces may need to be worn for 6 months to up to 2 years. Braces are a better option for long term alignment and correction. They are a good option for people whose teeth have a long way to move.
In more extreme cases of misaligned teeth, a patient may need extractions as well as braces. In these cases, other teeth may have to be removed in order to accommodate proper treatment.
Invisalign
The dentist will still have to take impressions and x-rays of your teeth, to determine the best fit for your Invisalign trays. The aligners will be custom made based on these impressions.
The dentist will fit the clear, plastic, Invisalign trays to your teeth. These are based on the impressions of your mouth. Each individual tooth will fit in place with the trays. The trays are far more subtle than braces. They gently align your teeth into place over time.
Braces Or Invisalign?
This is a common question we get. Do you go with traditional metal braces or the new, sleek invisible aligners, Invisalign? Both are proven and equally effective methods of aligning teeth. Sometimes patients actually choose to use both methods! Invisalign is far less visible than braces and it can be removed daily. Braces can be both clear or colored.
Invisalign is a new and effective way to align teeth. The key benefit to Invisalign is in its name, the product is relatively invisible against your teeth, unlike braces. Invisalign is popular with adults who want to subtly align teeth without wearing braces. Invisalign is also helpful for those who has braces in the past, as children, and have noticed their teeth moving slowly out of alignment again.
Braces have an extensive history of effectiveness and come in many different colors and styles. You can now get clear braces for a more subtle appearance. Braces are often needed for correcting an overcrowded smile, where teeth are too distorted for the trays of Invisalign. Braces are also needed for correcting an open bite, where Invisalign would be less effective in certain cases.
Your choice between braces or Invisalign rests upon many factors. They mainly involve your specific dental needs. Some patients use a mixture of the two. For example an open bite may initially require braces, but over time as the teeth align, the patient can switch to Invisalign for maintenance.
Cost Of Orthodontic Treatments at LA Dental Clinic
Braces – At LA Dental Clinic, kids and adult braces are relatively the same price, ranging from $4500- $5500. The price can vary, depending on whether or not you need a full mouth of braces, or partial, as well as the amount of time you need braces.
Invisalign – You can expect to pay between $3500-$5500 for your Invisalign treatments. Invisalign varies in price based on the patients situation. If they simply have slight misalignment, they will have a shorter treatment period, with less trays. The patient is essentially paying for the amount of trays they need in total when they pay for treatment. Therefore, longer term treatments cost slightly more.
Come On In, Take Action Today!
Orthodontics is a very important aspect of dentistry. It covers the basic elements of tooth and jaw alignment. Without properly aligned teeth, it can be difficult to chew, smile or even speak.
Improper alignment can cause pain and unnecessary additional problems with your teeth and gums. These problems can worsen over time if they are ignored. Give LA Dental Clinic a call today and book an appointment.